Waterjet Cutting
Waterjet cutting is a modern and ecological method for machining a wide variety of materials.
We specialize in cutting stainless steel, aluminum alloy, copper.
We also cut:
glass, plexiglass, fiberglass,
wood, plywood,
paving, granite, marble, stone materials,
plastics, rubber,
composites of any type,
and other materials.
Flow – Mach 3b
| | |
| --- | --- |
| Operating pressure | 4150 Bar |
| Dimensions | 3 m x 2 m |
| Linear accuracy | 0,04 mm / 1 m |
| Repeat accuracy | 0,05 mm |
| Stroke in the Z axis | 150 mm |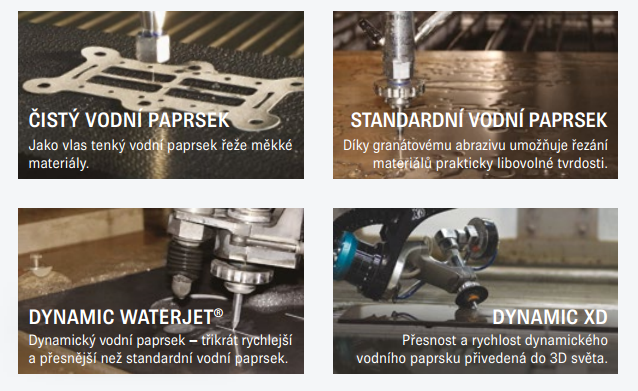 Highlights of high pressure water and abrasive jet cutting
There is no thermal stress on the material and internal stress.
You can also cut soft and sticky or crumbly and brittle materials.
High cut accuracy (+/- 0.0381 mm to 0.914 m) is achieved.
Do not damage the surface treatment of materials (polishing, grinding, ...).
The result is a high-quality, burst-free cut and an award-winning price.
An enlarged view of roughness at a thickness of 60mm
Please include a specific surface requirement in your request.